Build your own custom tipping competition and sporting leagues
Click the big button below to make your own tipping competition.
Import a sporting fixture for footy tipping, AFL and NRL tipping, Soccer and Cricket... and other sports.
Current fixtures ready to import include: Autumn Nations Cup 2020, UEFA Europa League 2020/21, UEFA Champions League 2020/21, Primeira Liga 2020/21, Turkish Super Lig 2020/21, Mitre 10 Cup 2020, La Liga 2020/21, Serie A 2020/21, Bundesliga 2020/21, EFL Championship 2020/21, English Premier League 2020/21, Ligue 1 2020/21, NFL 2020, Indian Premier League 2020 and UEFA Euro 2020.
Best of all, it's all FREE!
Create your tipping competition now
If you have any questions about creating games I would be happy to hear from you. Use the contact form to send your feedback.
About your tipping competition
Below are some screenshots from an AFL footy tipping competition. Remember, these pages are customisable to fit ANY sport!
The tipping page
There are two ways to set up your competition. The first is to select the winners of each match, this works well for high scoring games like AFL or NRL. Tips may be entered up until each match starts.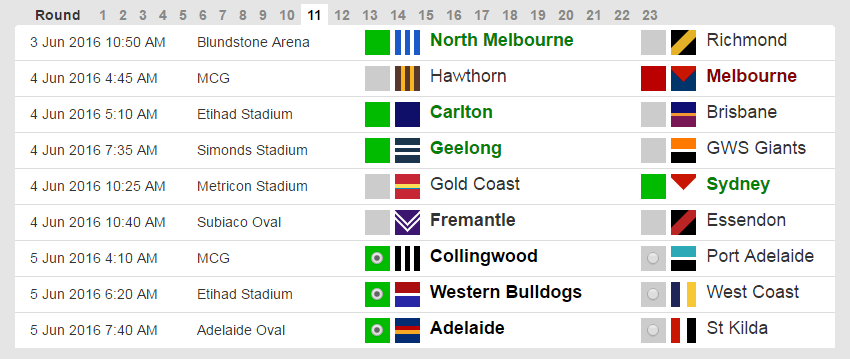 Tip by score
You can also set up your competition so that you enter the score for each match. This works well for low scoring game like football (soccer). Bonus points can be given for tipping the exact result.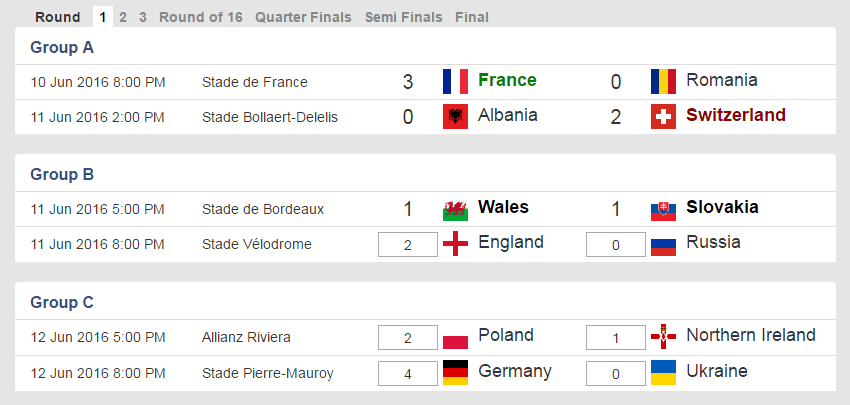 The leaderboard page
Leaderboard will show all competitors ranked by total score.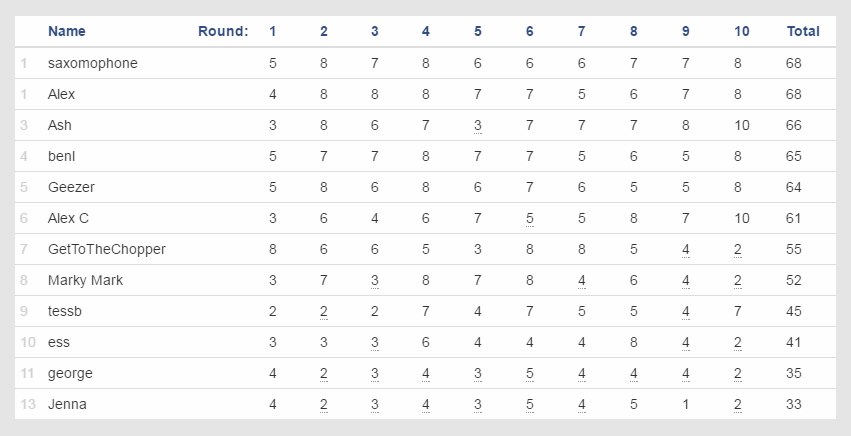 The round results page
The round results page will show every user's correct tips and results for each round.